Hi, I'm Claire
And I write so you don't have to.
I write for media/publications.
Are you a publisher or commissioning editor? You can expect top quality copy, delivered on time and to brief.
I've worked closely with Claire in her role as editor of Executive PA Magazine. I'm impressed with her ability to create strong, quality content in a timely manner that is relatable and relevant to our audience. She shines in the fast-paced world of publishing.
And I write for brands.
Do you run or work for a business? If you want to share your story but don't know how to or don't have time - or just want what you've already written checked by someone who knows 'there' from 'their' - I can help.
Claire created copy while I was busy doing a hundred other things. She got me straight away and came up with the words I knew I needed but couldn't quite find myself. She was approachable and flexible.
"Claire is the kind of writer I need in my corner. Bags of enthusiasm, on brand and brings her own approach to a brief."
Lhacy Murray, Reason Agency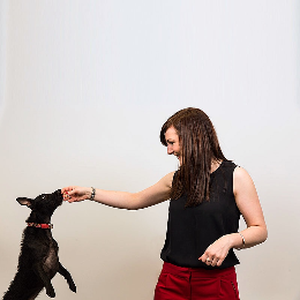 A little about me
Since 2016 (after years of journalism, PR agency and in-house communications experience) I've been going it alone at Little Black Dog Media. On my working days, you'll find I'm a confident writer (no matter the topic) with an eye for spotting a story and turning it into impactful copy.
On my non-working days, you'll find I go by the name of 'mum' and I'm responsible for a brood of minis - five-year-old Oscar and one-year-old twins, Pippa and Max. Although I'm a self-confessed control freak and our mad house is never quiet, I wouldn't have it any other way.
As someone who works alone most of the time, I'm always up for a chat. Please use the form below or send an e-mail to claire@littleblackdogmedia.com.

By the way...

My working days are Monday and Wednesday. I do check my emails at other times but bear in mind I'll also be juggling a trio of kids, a washing machine that's always on and a calendar of social commitments that aren't often mine.